He has done his Post Graduation in Social Work (MSW) with Degree in Law. He has also done his Post Graduate Diploma in Personnel Management, Industrial Relations and Labour Welfare and Diploma in Human Resources Development. He has rich experience of more than 3 decades with expertise in HR, Legal, Admin and ER Compliance.
He has been heading Legal Expert Team and Compliance Team in the business of Consulting during the past 20 years interacting with Clients, MNCs, Factories, Finance, IT, ITES, Insurance, Telecom, Logistics, Staffing Companies / Clients across India. He has practiced in the field of Employment Related Laws, HR Compliance, HR Operations, Due Diligence Audits, Compliance Audits, POSH, Court Matters, Liaison with Govt. Departments – PAN India.
He will be handling Queries and Clarification on HR, Legal and Compliance providing expert opinions, question and answers, Solutions Face to Face through Webex, Video Conferencing, Concall, Zoom meeting and end to end regulatory compliance support to clients / members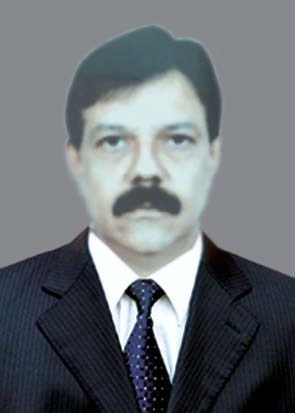 Advisor
for
Arun Associates
He is a Law Graduate from Bangalore University with Masters Degree in Law (LLM). He also did his MBA and Masters Degree in Industrial Relations and Personnel Management from Nagpur University, along with Post Graduate Qualifications with MA Political Science and M.Phil in Management.
He has over 45 years of vast experience ranging from Govt. Labour Department, Public Sector Undertakings, Coal, Power, Cement, Automobile Industries, Consulting in Labour Law with exposure in Union Negotiations, Employee Relations, Public Relations, Liaison, all facets of HR Functions, Legal, Compliance etc.
He has very rich experience in HR,Legal, Regulatory Compliance, HR Policies, Disciplinary Procedures, Grievance Handling, Dealing with State and Central Departments. He is a mentor and provide guidance, practical HR Solutions, Best HR Practices, suitable for the Companies/ Clients
Performance management system, key result areas (KRA), compensation & reward management, employee engagement studies, learning and development, Organizational development, HR policies and procedures
Manpower planning, recruitments, induction, compensation management, performance management, training and development, behavioral trainings, HR procedures and policies.
legal matters, court procedures, representation, attending cases before labour and conciliation officers, labour court procedures, regulatory compliance
Union Negotiations, Employee Relations issues, settlements, works committee, grievance handling procedures, IR matters, training, disciplinary procedures
Talent acquisitions, learning and development, hr training and development, skillsets, performance matrix.
Payroll management, Tax filing procedures, Recruitments.
HR outsourcing, Recruitment, Manpower planning, Compliance.
IT support, technical support, marketing, sourcingIT support, technical support, marketing, sourcing
Representing before various authorities both state and central labour departments
Due diligence audit, Vendor compliance audit, HR audit, Compliance audit.