ECHR- ONE STOP SOLUTIONS FOR LABOUR COMPLIANCE & HR ISSUES ANYWHERE IN INDIA TO SORT OUT LABOUR MATTERS
Arun Associates, is a boon for Professionals dealing with Compliance & HR related matters in the Business world.
Arun Associates  is a fast growing, leading and most preferred DIGITAL COMPLIANCE & HR platform offering e-services, e-Audit, e Documentation, e-Advices , face to face discussions, Webex, Concall, Video Call etc.In a nutshell providing spot Solutions and Services for all queries, problems, issues related to Compliance & HR faced by clients/ companies across India.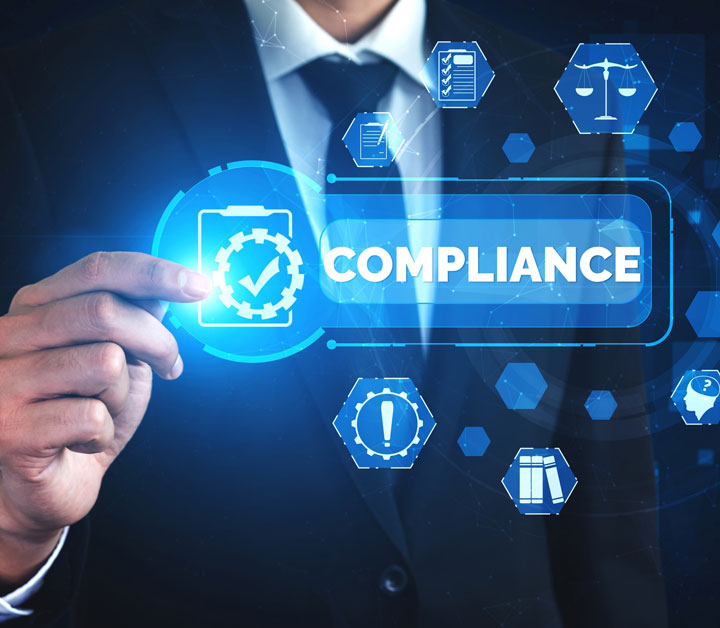 Arun Associates is a PAN INDIA PRESENCE Labour Law Consulting and HR Services Provider and its Expert Team offers compliance management services & HR Solutions by fulfilling the required legal & other statutory commitments as given under various statues and provides hazzle-free business environment for the clients- Corporate to Startups.
Arun Associates provides statutory compliance support services in maintaining e-documents , e-records, e- audit and e-registers and in making statutory payments under various  Labour Acts in time and this requires timely contact with clients, collection of data, completing calculations, generating challans and remitting statutory payments  before the due date . Promptness, timelines , Speed, close interaction, accuracy etc. are very important in this  business for success in compliance activities.
Arun Associates, offers simplified easy procedures and guidelines to manage the task and functions of HR department. Arun Associates increases efficiency and effectiveness of HR systems and procedures.Easy reference to Arun Associates will help to save precious time of HR, enhance efficiency and optimize cost by offering variety of HR services.
Arun Associates specializes in strategic, HR, ER, IR,   Legal, Regulatory and Compliance Advisory Services coupled with Industry expertise in an integrated manner. ECHR is a knowledge driven company with continuous learning as its core value. With the ever-changing employment laws, dedicated expert called ECHR is the only solution provider.
Anytime Anywhere
Arun Associates responds on the spot to sort out issues anywhere in India
Video Call
Meet the Expert on Web anytime every time.  Queries are answered instantly on Web Face-to-Face.
Daily Notifications
HR and compliance management platform with insight to notifications, rules, amendments, guidance, procedures, Solutions etc. across India
Save Time And Cost
Easy reference to ECHR will help to save precious time of HR, enhance efficiency and optimize cost by offering variety of HR services.
Proficiency
Arun Associates strength is in its legal expertize practical work experiences in HRM thorough knowledge in labour law related Matters, Good Liasioning with Govt. Depts
Experience
Over 3 Decades in Labor Law Consulting in Labour Law services by fulfilling legal and other statutory commitments across India through expert Compliance team
Friendly
The routine operations of the compliance Management of clients are taken care by compliance team and Expert Backend support services provided by Top Management Team OF Arun Associates
PAN India Presence In All Domains
User of this Arun Associates is exposed to the latest thinking on the rapidly changing HRM field.
Arun Associates is a one stop solution for companies to manage their geological coverage in India. Arun Associates provides excellent end to end guidance on HR,ER, IR, Disciplinary Procedures, Learning and Development, Legal, Regulatory Compliance right from Corporate Companies to Start ups. Arun Associates serves businesses of all sizes – small, medium, and large multinational corporates.
ECHR cover all vertical line of business including
COMPLIANCE SERVICES
Every organization must comply with the employment law, rules and regulations /Labour Acts applicable to the establishments / companies. The compliance outsourcing plays an important role to achieve all these standards and remain strictly 100% Compliant
ER LAW SERVICES
We ensure your business is hundred percent compliant in the ever-changing environment.
LIAISONING SERVICES
Organisations to develop a strong working relationship with Government Departments so as to obtain the necessary approvals and permissions required for the functioning of a business entity in a smooth manner which is done in a Professional way by Arun Associates
STATUTORY REMITTANCES
Most of the Companies/ Clients vouch that our Statutory Compliance Services are an ideal solution to be compliant in all aspects of statutes and Labour Laws with regard to Statutory Payments and Remittances -ESI, EPF, LWF,  PT
E-AUDIT & ASSESSMENT
Audit & Assessment by Arun Associates Audit Team is to ensure whether the provisions of the applicable laws, rules and regulations , various  instructions, Notifications, Amendments, Circulars issued by the competent authority are complied with. This audit by its nature promotes accountability, good governance and transparency as it is concerned with reporting deviations, identifying Gaps and Bridging the non-compliance areas
HR SERVICES
Providing customized HR Solutions, Arun Associates provides services that include Manpower Outsourcing, HR Consulting, Payroll Outsourcing,Industrial Relations, HR Policy formulation, Disciplinary Procedures , Training and Development, etc.
Interested in becomeing a part of our growing community? Sign up for our Membership to stay up to date on Compliances